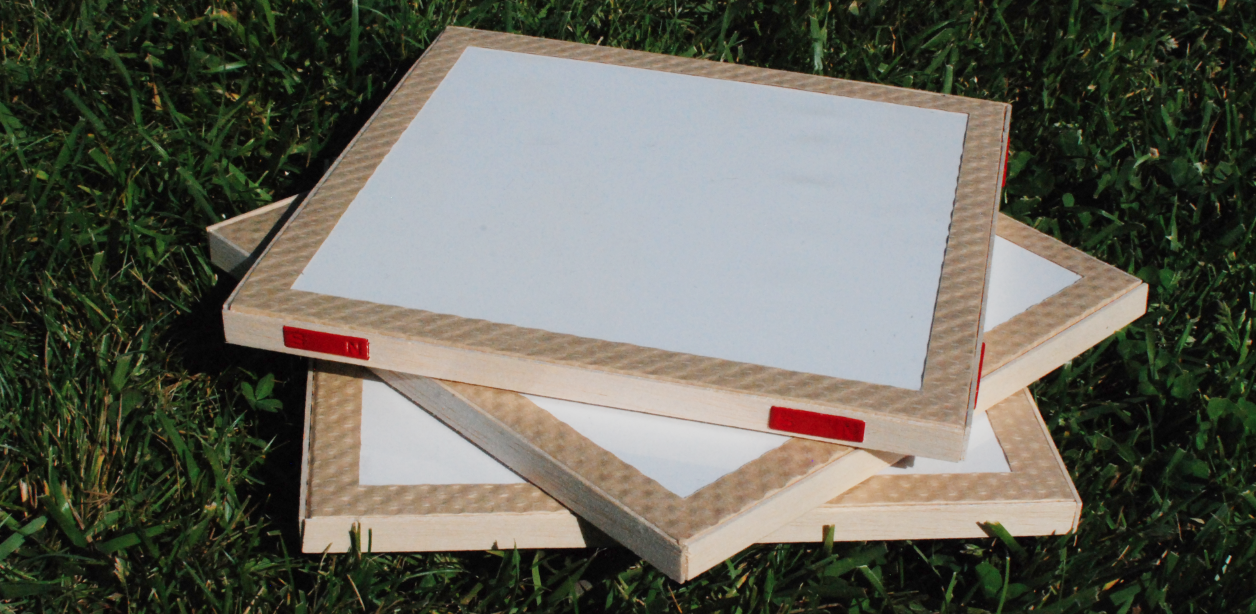 The Square1 is the concept of a set of single tasks dedicated devices for collaborative and cooperative learning, such as a self-organized learning environment, in school. The ideas is that students and teachers will be able to assemble the devices together in school. The set consists of three devices: one for writing, one for drawing and one central device for presentation creation and online search. To share text paragraphs or illustrations, students can connect the writing and drawing devices to the central devices. The central device includes two screens, one on each plain. One screen is dedicated for presentation creation. To access the online search function, the central device has to be flipped.
Guiding design principles for the design of the set are simplicity and tangibility. To further explore software interface and interaction design, as well as the industrial design for the devices, including audio-visual and audio-tactile feedback, I made cardboard prototypes of the devices.
All cardboard prototypes are square shaped, and all sides measure 24cm. The hight of each prototype device is 1,2cm. White presentation board (kappa board) was used as base material. The screens of all devices are represented by transparent plastic that was struck to the white board. During a participatory design session, participants may draw or write onto the plastic using non-permanent markers.
The "screen" of the drawing device is a square with 21cm long sides. The screen for presentation creation of the central devices measures the same size as that of the drawing device. The screen for online search is represented by an iPad. The screen of the writing device is a rectangle with measures of about 21 and 13cm. The keyboard of the writing device is made of wood and is about 21cm long and 6,5cm high. The hight of all devices is covered with wooden latches.
To be able to connect the drawing and writing devices to the central device two North/South magnets were added to one side of each drawing and writing device, and to all four sides of the central device. Adding the magnets to the cardboard prototype has the nice effect that the connection of devices results in a sound. However, the magnets are relatively weak, thus the sound is rather quiet. Due to the polarity of the magnets, the central device does not connect to drawing or writing devices when flipped. This might be an interesting feature, as it constrains the way in which devices are connected and, hence, used. It is anticipated to create cardboard prototypes using circular and stronger magnets to eliminate the polarity and low sound.
The material used for creating the prototypes includes white 0.5 inch presentation board (kappa board), brown wrapping paper, thin wooden latches, North/South magnets, double sided tape. The cardboard prototypes were designed at UC Berkeley School of Information.